upcoming events & notable news
May 24, 2023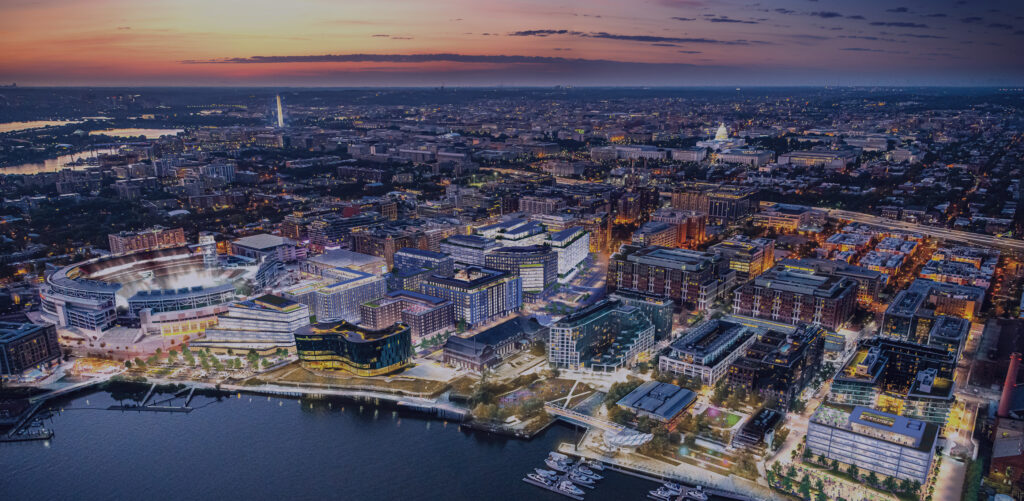 If you've recently been down to Navy Yard, you've likely seen a good deal of construction. Phase II, the second wave of expansion taking place at The Yards, the sprawling waterfront development that makes up much of Navy Yard, has been under way since 2019. Brookfield Properties is leading the development, which sits to the west of The Yards's completed Phase I area (the section that houses spots such as Bluejacket and Albi).
Brookfield recently announced the first wave of retail that will be opening in Phase II: grab-and-go spot Foxtrot, expected to open in the coming weeks (1275 New Jersey Ave., SE), New York-based and French-inspired pastry and lunch café Maman, coming late this year (1300 Yards Pl., SE), Playa Bowls, a pitstop for acai bowls and smoothies arriving in early 2024 (1300 Yards Pl., SE), and a storefront for Jungle & Loom (1275 New Jersey Ave., SE), the local houseplant group, with a potting station for workshops. (Look for that in 2024.) Additionally, the party boat rental company Sea Suite Cruises will begin operating out of The Yards marina.
all press and news
The Yards has everyone buzzing – explore some of the recent stories and mentions highlighting our waterfront community!
what's happening at the waterfront